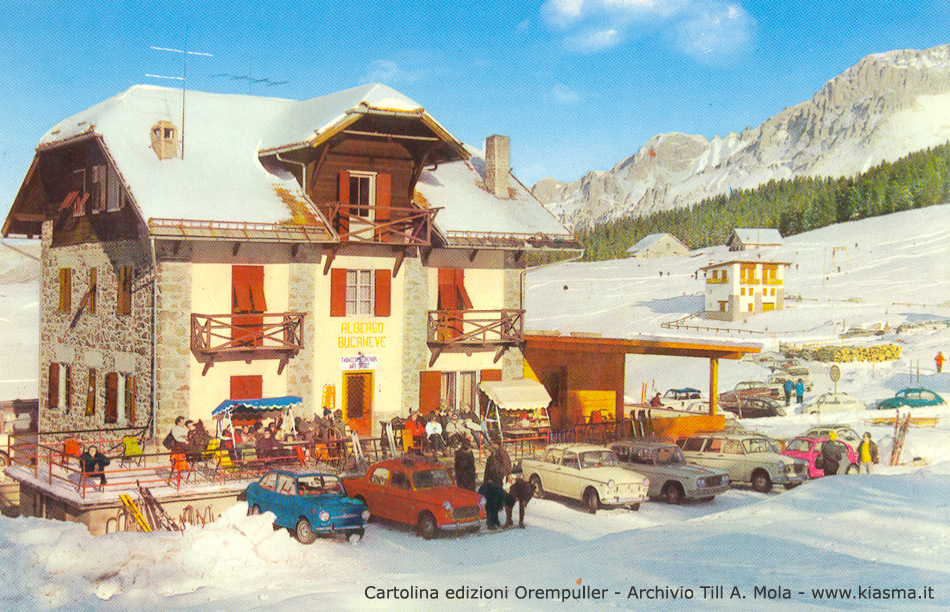 In questa cartolina a colori si vede l'albergo Bucaneve da quello che oggigiorno viene considerato il retro. Una volta questo era l'ingresso del ristorante. Da questa immagine parrebbe non essere stata liberata dalla neve la strada che porta al Passo Oclini. Sullo sfondo ben visibile la villetta sul lago e, dietro Malga Daiano. Sullo sfondo: il Latemar.
Postkarte des Albergo Bucaneve. Das Foto könnte aus der zweiten Hälfte der 60er Jahre stammen: bei dem ersten Auto links sollte es sich um einen Fiat 850 Special handeln (gebaut zwischen 1964 und 1971).
Postcard of the Albergo Bucaneve.