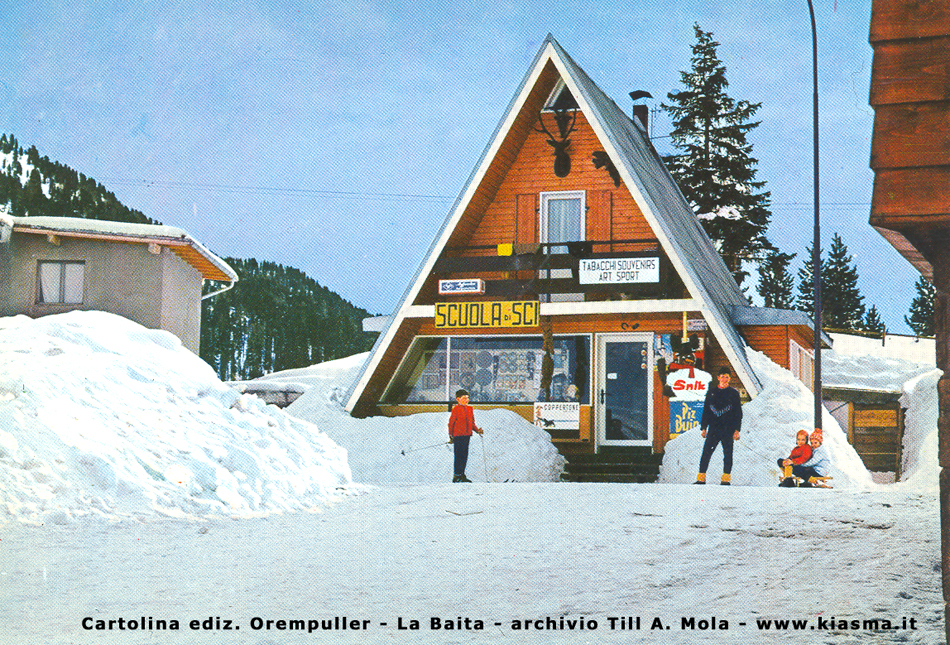 In questa cartolina il bazar è anche scuola di sci. A meno che – ed il dubbio me lo ha fatto venire il proprietario del bazar – non si tratti di un fotomontaggio. Posso solo affermare che la cartolina è autentica!
Dieser Postkarte entnehmen wir die Information, dass dieses Haus Sitz der Skischule Lavazè gewesen ist. So ganz sicher bin ich mir nicht, da das Schild "Scuola di Sci" durch Fotomontage eingefügt worden sein soll.
A picture of a postcard indicating that the souvenir shop on Lavazè also was the seat of the  ski school.