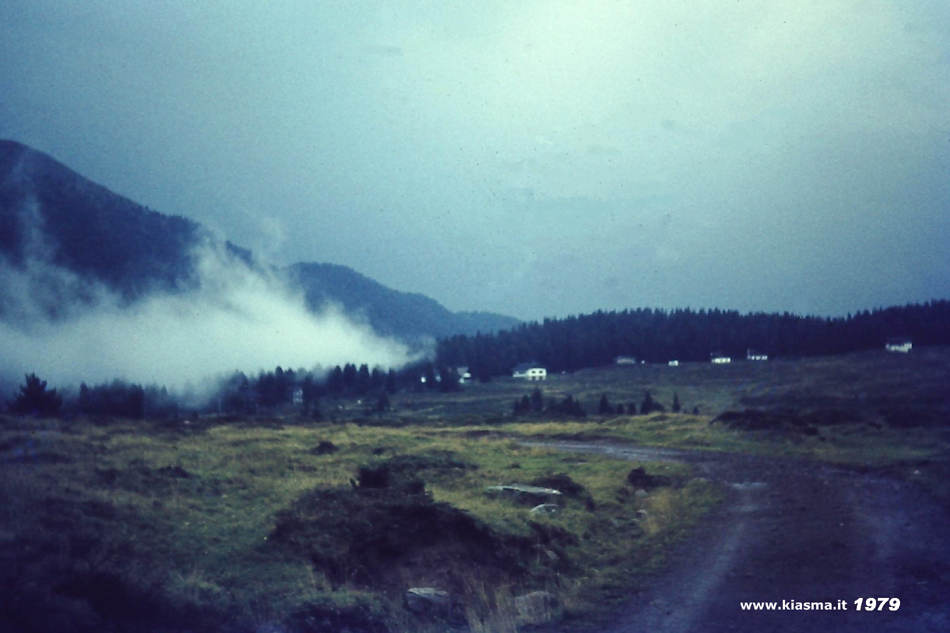 All'inizio degli anni 70 cambia il paesaggio. Fino ad allora a Lavazé c'erano gli alberghi, il tabaccaio (souvenirs), le due malghe (Daiano e Varena) e due case da villeggiatura (la casa in pietra dietro all'Albergo Lavazè – poi Sport Hotel, e la casa tra la strada provinciale ed il lago). Per un breve periodo a Lavazè si potè costruire: in questa foto, scattata all'incirca dal punto in cui in estate oggi ci sono i concerti dei cori o della rassegna "I Suoni delle Dolomiti", si vede il tratto interessato dalle nuove costruzioni.
Anfang der 70er Jahre ändert sich die Landschaft. Die Gemeinde Varena lässt es (vorerst) zu in Lavazè zu bauen. Im Bild einigen von den 9 neuen Häusern.
At the beginning of the seventies the municipality of Varena made it possible to build some new holiday houses. This is an exemple of the new landscape in the seventies.