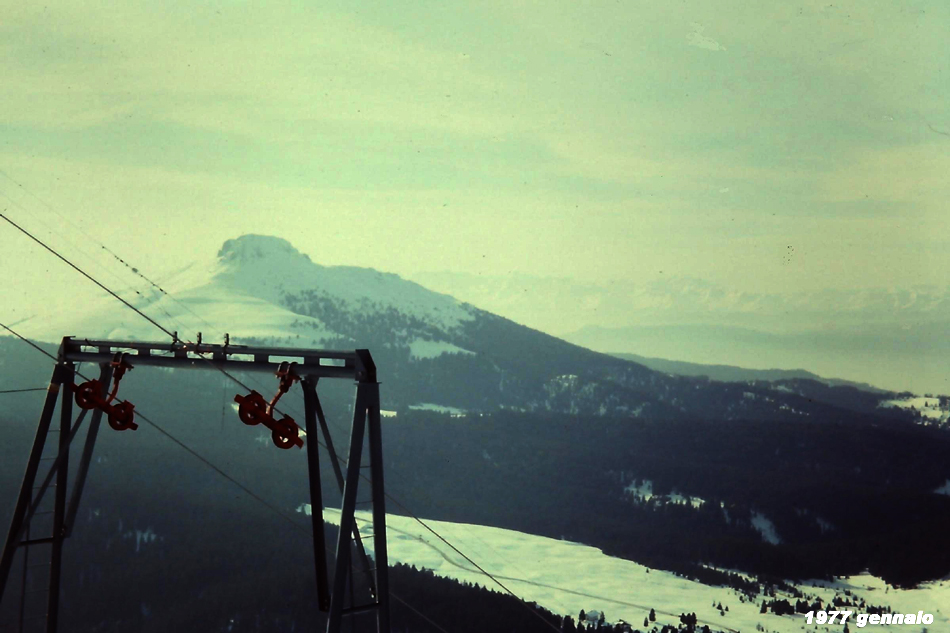 C'è stato un tempo in cui al Passo di Lavazé si veniva per fare discesa. 3 gli skilift: Pala di Santa 1, Pala di Santa 2, e Malga Daiano. Era il periodo in cui lo Sport Hotel aveva da poco annesso la costruzione del self service, che lavorava bene proprio in funzione degli sciatori. Questa la vista su Lavazé da una delle due "stazioni" a monte dello skilift Pala di Santa 2. Nella foto si vedono le prime case costruite. Manca ancora il ristoro di Malga Varena e la relativa pista da sci.
Nell'immagine sotto: la parte inferiore della pista in prossimità della casa ANAS.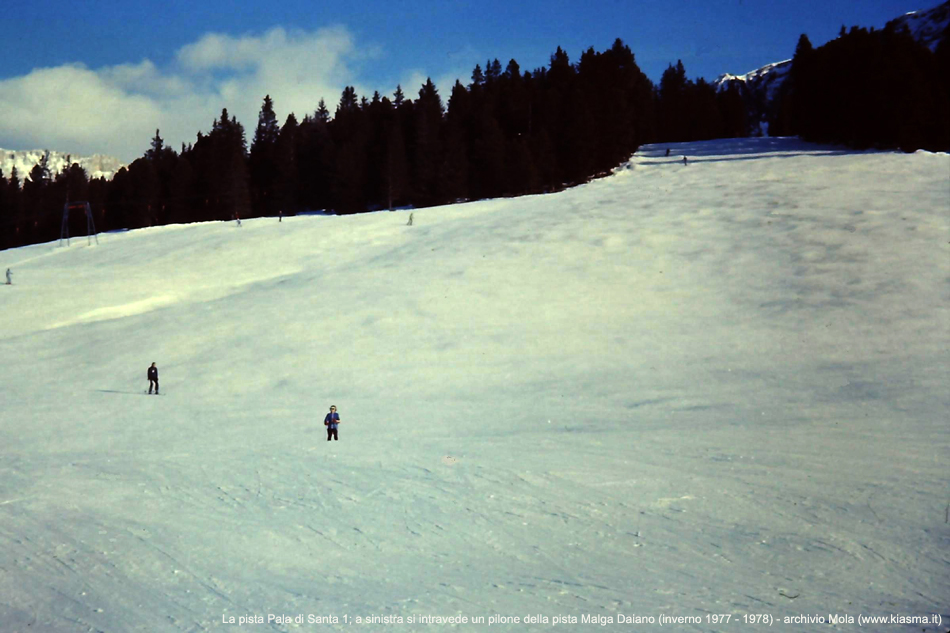 Ein Bild aus den Zeiten als Lavazè noch ein alpines Skigebiet war.
A picture of the Pala di Santa 2 ski lift and of the lower part of the Pala di Santa 1 downhill slope. Nowadays Lavazè is known for its Cross-country-skiing slopes.
Share on Facebook